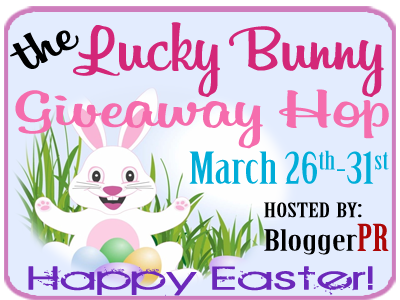 Lucky Bunny Giveaway Hop:
FREE BloggerPR Easter Event – Sign Ups OPEN!
BloggerPR is hosting the Lucky Bunny Giveaway Hop, which is a FREE event for bloggers with NO requirements. This event is going to run from March 26-31, 2013 and sign up's will close on March 22nd. BloggerPR events are simple to join and always well organized to make sure everyone has a chance to increase their readership and promote their giveaways in the best way(s) possible!
You can also join the BloggerPR Facebook support group if you need help preparing your giveaway, general blogger support, or just want to make new friends! This is a FREE giveaway hop event for bloggers! BloggerPR events will never require pre-event promotional posts, Facebook or Twitter shares, or sidebar buttons.
EVENT NAME: Lucky Bunny Giveaway Hop
DATES: March 26th (12:01am EST) – March 31st (11:59pm EST)
DEADLINE: March 22, 2013 @ 11:59pm (EST)
– NO pre-event requirements (sidebar buttons, pre-event posts, etc.!)