This is a Sponsored post written by me on behalf of Pocket Switchers. All opinions are 100% mine.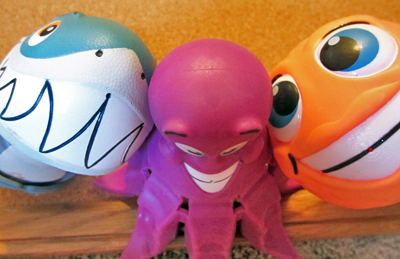 Pocket Switchers Transforming Balls
by Creative Things Incorporated
* * * * * * * * *
Trying to find a unique stocking stuffer for a special little boy in your life? I recently discovered Pocket Switchers Transforming Balls by Creative Things Incorporated and my son has enjoyed playing with them every day since delivery.
Switchers transforming balls are bouncing balls that actually convert from a rubber ball into a surprise, such as an Octopus, Shark, or Fish. These balls are recommended for ages 5 and up, but that doesn't mean my 3-year-old son isn't have a grand ole' time playing with them!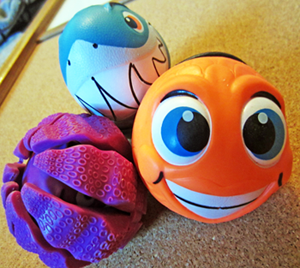 Each of these transforming balls is unique and unlike any other ball or toy that we own, so my son quickly took to their fun and excitement without any trouble. He was very intrigued and thought it was crazy to watch a ball turn into a fish! Is it a ball or a toy? You decide!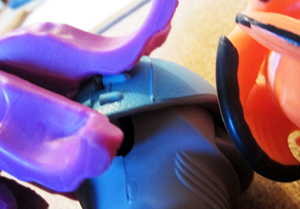 * * * * * * * * *
Transforming each of the balls requires no magic tricks or technical knowledge. Simply push the two ends together with minimal effort and your surprise animal will mold back into a ball. Each ball is made with tough rubber, so you don't have to worry about wear and tear as your child continually transforms the fish back and fourth.
Watch below as the rubber ball turns into a fun purple octopus: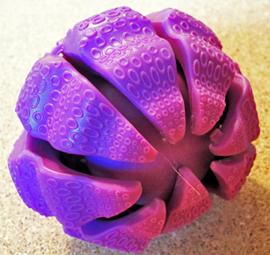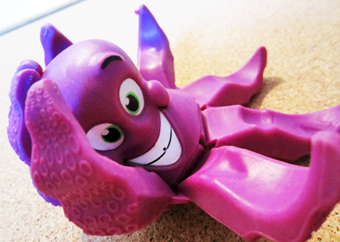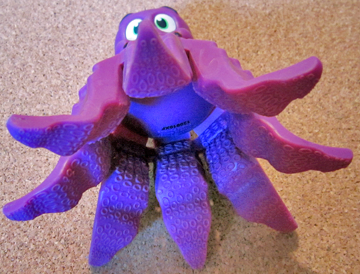 My son made a few fun games out of his new transforming balls from Creative Things Incorporated. He will line all 3 of the fish up side-by-side and scream, "Ready? Set? Go!" as he quickly transforms the shark, fish, and octopus back into a ball. They will race down the floor in our living room until they make it to the finish line. Of course mom and dad have a lot of fun with this game, too! We all get a kick out of watching our son setup his race and decide who won at the finish line!
I tried to find out which one of the Pocket Switchers was my sons favorite…
… but he had a reason to love all of them!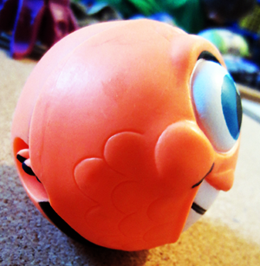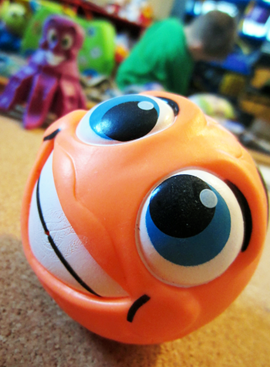 He likes the fish because "he looks like the fishies in our fish tank"!
… but then he also said he loves the shark because we ALSO have baby sharks in our tank!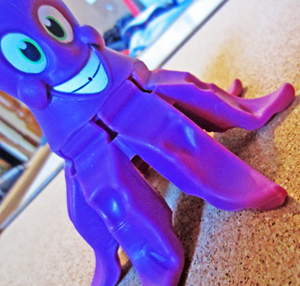 The octopus is also fun and lovable because of his squirmy looking legs and fun fashioned face!
[..I can't blame my little boy! I don't think I could pick a favorite either!]
These Pocket Switchers Transforming Balls by Creative Things Incorporated can be found at your local Walmart store in the checkout aisle, so be sure to keep your eyes wide open while you are waiting to pay during your next shopping trip!